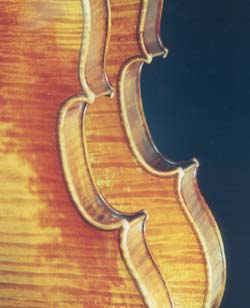 Violin Making

The violin developed in the 16th century and has stayed nearly unaltered until today. The sound of this instrument and its unique possibilities has been of great influence to composers and inspired them to write new music.

Instruments of the classical string quartet are the only musical instruments, which do not lose quality with age but often improve. Master instruments even increase significantly in value over the years. Consequently care, maintenance and restoration are of immense importance to musicians and violin makers alike.

Salzburg has always been a music city where internationally celebrated musicians presented their proficiency. To look after an artist and his instrument, or even to actually make one for him or her is a violin maker's vocation.